Lichfield Cathedral Choir Advent Quiz 2018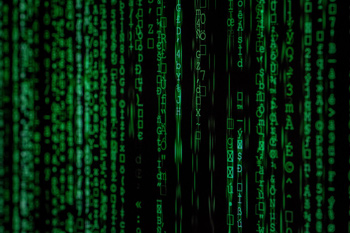 Advent 2018 sees the most challenging penitential quiz yet: each day has two stages and the daily time limit means that there are just 24 hours to complete each day's puzzle.

At midnight on each of the 23 days of Advent (which runs from 2-24 December this year), a ciphered version of the dedication of one of 23 different pieces of music from our repertoire will be published here. It can be accessed via the relevant link below and through tweets and posts to our Facebook page.

Each day, a different substitution cipher of varying obscurity will be used to encode the dedication. A substitution cipher means that the letters are altered to different letters, numbers, or symbols, or groups of these, but the encoded version of each letter remains in the same place (unlike a transposition cipher).

The answer to each day's puzzle will be the title of the work and its composer, and entries will be accepted from the moment the cipher appears to 23:59 on the same day. People can enter as many times as they like during the day, but only their final answer will be counted.

For example, if the cipher published was
6 15 18 / 1 12 1 14 / 7 18 1 25 / 1 14 4 / 20 8 5 / 3 8 15 9 18 / 15 6 / 20 18 9 14 9 20 25 /
3 15 12 12 5 7 5 / 3 1 13 2 18 9 4 7 5
it could be decoded using the simple 1=A, 2=B, etc. substitution cipher.

This would reveal the dedication to be
For Alan Gray and the Choir of Trinity College Cambridge
And then answer that would need submitting would be
Three Motets (Opus 38) by Charles Villiers Stanford
(references to Justorum animae, Caelos ascendit hodie, and/or Beati quorum via would also be accepted)
To make matters easier, there are a couple of criteria and details of encoding which may help:
Each piece of music is published officially (for example, there are no manuscript editions used)
the music has all been sung by the Cathedral Choir at a service in Lichfield Cathedral since 1 January, 2018, or features on their new Christmas CD
When the dedications have been encoded, punctuation and accents have been removed
spaces between words are indicated by slashes or spaces to ensure each word can be clearly identified
capital and lower case letters have been used if the cipher differentiates between them
there are some ciphers which cannot encode numerical characters, so numbers appear within these ciphered dedications as plain text
There will be daily winners selected at random from the correct answers, and one overall winner with the highest number of correct answers. Because of the theme of this quiz, we are delighted that Bletchley Park, the home of the World War Two Codebreakers, has kindly offered two tickets as the grand prize. More details about Britain's once best-kept secret can be found at bletchleypark.org.uk. Both daily winners and the overall winners will be named on Christmas Day. Details of the winners, along with the answers, will be available here.