Lichfield Cathedral Choir Lent Quiz 2017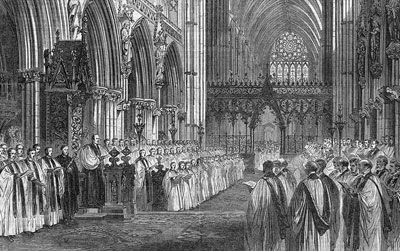 After a trek around the nooks and crannies of the British Isles, the 2017 #LentQuiz is over. The level of this year's challenge was higher than last year, with days 18 and 20 the most difficult (only two and three correct answers were received, respectively); day 14 was apparently the easiest.

While there was no-one who managed to get all 40 correct within the 24 hours allowed for each picture, congratulations go to the overall winner, Alex Coles, whose name was selected at random out of the 3 people to score 38; congratulations go to David Noble and Gilly and Jeremy who also got 38. Second place goes to last year's winner, Mark Mawhinney, with 37 correct entries, and honourable mentions go to Paul Hammond with 35, and Gary Cole with 33.
The pictures can still be accessed through the introduction page and they are now captioned with the answers; all the answers, with a daily winner picked at random from the correct entries, are listed below.