Lichfield Cathedral Choir Lent Quiz 2019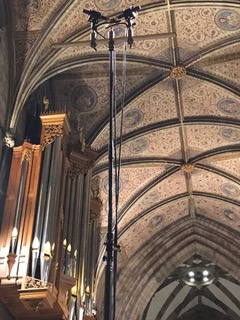 After 40 days of exploring Regent Records' entire catalogue, the 2019 #LentQuiz is over. There have been nearly 700 entries in total, of which just over 600 entries were completely correct. Several days of the single pieces were clearly too easy as all the entries were correct (days 6, 9, 12, 15, 18, 21 and 22), but there were no double piece days on which all the entries correct; the highest scoring double days were days 34 and 39. At the other end of the scale, the most difficult single piece days were 17 (with just two correct answers), 11 and 20, and the most difficult double days were days 40 and 27.

However, when it came to individuals, there was only one person who correctly identified all 58 pieces and composers! So, with a perfect score of 58, first prize goes to Gilly French, second prize - with a total score of 55 - goes to Matthew Collins, and third place - with a total score of 49 - goes to Nick Drew. All three will receive their choice of CDs from Regent's catalogue. Honourable mentions must also go to Davide Mutti and Kathe Wright Kaufman with scores of 44, and to David Noble with a score of 42.

The clips can still be accessed through the introduction page where each day's answers are also available.