Richard George Greening, FRCO, MA(Oxon), BMus(Oxon)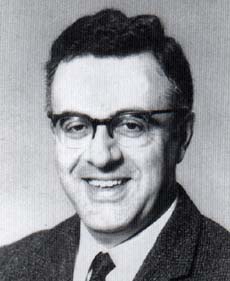 Richard Greening was appointed as Organist and Master of the Choristers of Lichfield Cathedral in 1959, in succession Ambrose Porter. Previously assistant to Sir William Harris at St George's, Windsor (1955 - 1959), Dick Greening served as organist at Lichfield for eighteen years before his retirement in 1977 and premature death in 1979.

Born in 1927 in Berkshire, Dick was a chorister at New College, Oxford under Sydney Watson and H K Andrews from 1936, before entering Magdalen College School. After his National Service he returned to New College as Organ Scholar and took the degrees of BMus (1952) and MA (1955), he also obtained his FRCO in 1952. In doing so he played his part in maintaining the links between Lichfield, Windsor and New College which had been established by William Harris (formerly Organist of New College and Assistant Organist at Lichfield), and subsequently, even if coincidentally, continued by Dick's successors at Lichfield, Jonathan Rees-Williams (former Organ Scholar of New College, and Organist at Windsor), and Andrew Lumsden (former Head Chorister of New College).

Dick's tenure at Lichfield was a notable period of change and renewal. Always a great respecter of tradition, he nevertheless set about the considerable task of guiding the musical foundation carefully into the second half of the twentieth century. He updated and streamlined the choir's repertoire, repointing the daily Psalter and rewriting the chant books for both full choir and men's voices. His own compositions were few but his innovative setting of the Jubilate, still performed today, for men's voices certainly deserves a wider audience. He initiated commercial recordings and several successful records of the choir were produced under his direction. He also contributed to the wider musical life of the City by founding and directing the Lichfield Cathedral Special Choir, a choral society which flourishes to this day.

To those who worked with him, Dick's dry wit and informed conversation combined with an unassuming demeanour were daily pleasures. His interests ranged far beyond the organ loft to gardening, fishing, motoring, literature, and above all, a love of steam locomotives. He was no mean writer of comic verse, including a parody of WS Gilbert's I am the very model of a modern Residentiary!

His expert interest in the history and practice of organ building found a suitable outlet when in 1974 he oversaw the first overhaul of the Hill organ since its installation in 1908. Although not such a complete overhaul as the 2000 rebuild it was a major operation at the time, characterised by Dick's scholarly approach and essentially conservative outlook.